Powering a Personalized Learning Journey for Anti-Racist Allies
How do you power a personalized learning journey for anti-racist allies? Red Fern LLC, a learning design and consulting group, have created personalized, high-performance learning journeys for individuals seeking to become better allies for people of colour. 
During this session, Red Fern founders Steve and Allison Mahaley will describe the components of the learning journey, and how learners identify their 'moments that matter', and use the tools to improve their skills and outcomes of critical conversations.
What we'll cover:
Why this, why now
Introductions and design foundations
Tour of a typical journey
Impact measures
Q / A
Details
When: Wednesday 2nd of September
Time: 3.00 pm (15.00 STHLM) CEST
Duration: 45 min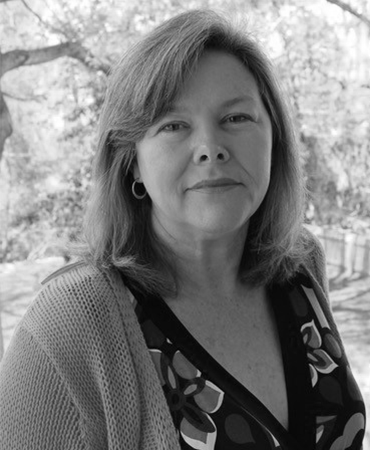 Allison Mahaley, Co-Founder, Red Fern Consulting
Allison is an anti-racist community-builder and change consultant.
Allison's first career was in public education. She has taught students, mentored teachers, presented at conferences, and has worked as an advocate for parents and students from middle-school through college. She earned her Master's in School Administration in 2008 and worked on anti-bullying, teacher empowerment, and school-wide culture shift as a leader for excellence and equity.
In 2014, Allison became a community organizer committed to dismantling racism through open dialogue and peace-building measures. She has served as president of a local chapter of Americans United for the Separation of Church and State, an organization devoted to religious freedom, a board member of the North Carolina Council of Churches, and governing member of her own congregation, Unitarian Universalist Congregation of Hillsborough.
In 2019, Allison became a partner on the White Ally Toolkit Project with Dr. David Campt. This project is focused on white allies leveraging conversations with racism deniers to build a dominant narrative about the detrimental effects of racism on American culture. Allison co-facilitates these workshops and has co-wrote a resource for the project "Equipping Anti-Racism Allies" which is rooted in universal values.  Allison is a certified High Performance Learning Journey designer.
Allison offers workshops about the connections between white normative culture and policing;  diversity, inclusion, and belonging; unconscious bias and dialogue; and consulting about personal empowerment and organizational effectiveness through healthy organizational culture.
Allison is a grass-roots organizer for the Unitarian Universalist Service Committee NC Love Resists Campaign and volunteers with numerous non-profit organizations including Justice United, Apoyo, and Triangle Interfaith Advocates for Refugees and Immigrants (TIARI.org).
Allison is the Co-Founder of Red Fern Consulting.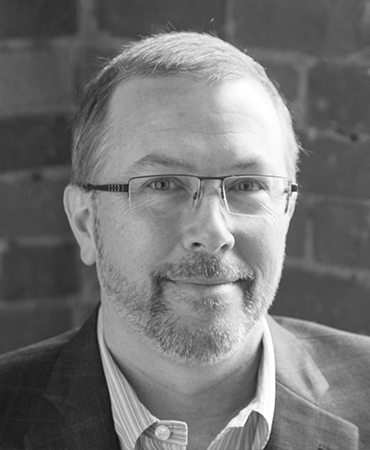 Steve Mahaley, Co-Founder, Red Fern Consulting
Steve is an explorer of what lies at the intersection of learning design and technology.   Current areas of work include designing and developing virtual reality immersions for empathy and human understanding, facilitating experiential learning sessions, and designing high performance learning journeys.
Front-of-room client work in the past 2 years has included Unilever, Metlife, the US Department of State, Apptegy, Heidrick and Struggles, and the Research Triangle Institute.  His work has taken him to Saudi Arabia, India, Dubai, Argentina, Canada, South Africa and numerous European destinations.  Recent conference presentations include VR for Human Understanding (New Orleans), Let's Get Real About Virtual Reality (London), The Yin and Yang of Learning Technologies – Keynote (Stockholm), and The Future of Leadership Development:  VR for Human Understanding (San Jose).
Teaching sessions include emotional intelligence sessions (using JCA's Emotional Intelligence Profile), team leadership (focusing on high performing teams), and facilitating immersive experiences (e.g. teaming simulations, Rube Goldberg builds, courtroom-based experiences) and conducting learning design workshops to develop innovative approaches, embed technologies, and drive for measurable impact.  Steve is a High Performance Learning Journey certified designer.
Writing contributions include chapters entitled Education at the Intersection,  Digital Transformation and Public Services:  Societal Impacts in Sweden and Beyond  (2019),  The Learning-Doing Bridge for Leadership, Guide to Talent Development: How to Launch, Leverage, and Lead Your Organization's Talent Development Effort (2019),  Business Transformation at Pace and Scale, Improving Performance Through Learning (2019).  He is an active blogger on the Red Fern website as well.
Prior to starting Red Fern, Steve was a founding member of Duke Corporate Education, the world's leading provider of executive education, where he led the learning technology and design function globally.  He volunteers with a number of organizations in his spare time, including Congo Education Partners, Apoyo, and the Solidarity Network.
Steve is the co-founder of Red Fern Consulting.

Conducting Effective Virtual Trainings
The Conducting Effective Virtual Trainings program is a practical training program designed to get Learning and Development professionals up and running in the virtual environment.