Learning on its own is not powerful enough
The learning to performance process has its bottlenecks – points where different roles need to act to drive the process forward. Promote creates a learning journey, with all the multiple steps that structures, implements and measures a successful training.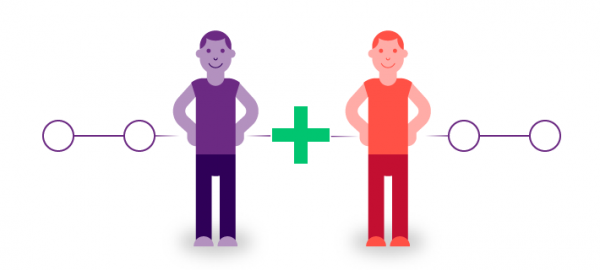 Before
Create clear and compelling links between learning, performance and business goals. Get your participants motivated to learn from and apply the training. Create an agreement between the line-manager and the participant, where the participant is expected to be held accountable for on-the-job learning.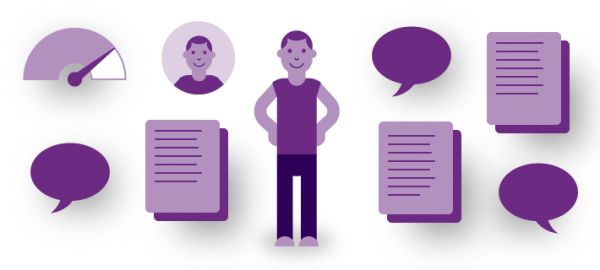 During
Make learning activities and resources relevant to the job conditions. Make the assignments easy to use, both for the facilitator and the participant. Get feedback on your assignments and create an experiential learning event that delivers actual results.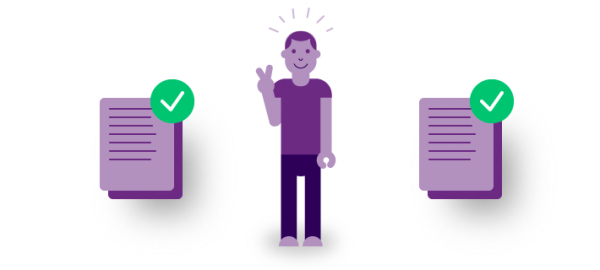 After
Return to your learning application goals. Get coaching , feedback and additional learning support. Start to apply your learning. Start practicing and get feedback. Make the learning stick. And get behavioral change.
…but we all know that the learning journey doesn't end here. Learning is not a single event or a three course meal with a clear before, during and after approach. It's time to view learning as the continual improvement process, that it is.
Built upon four key concepts for successful results
Get effective training, guided social learning, management involvement and training evaluation with Promote.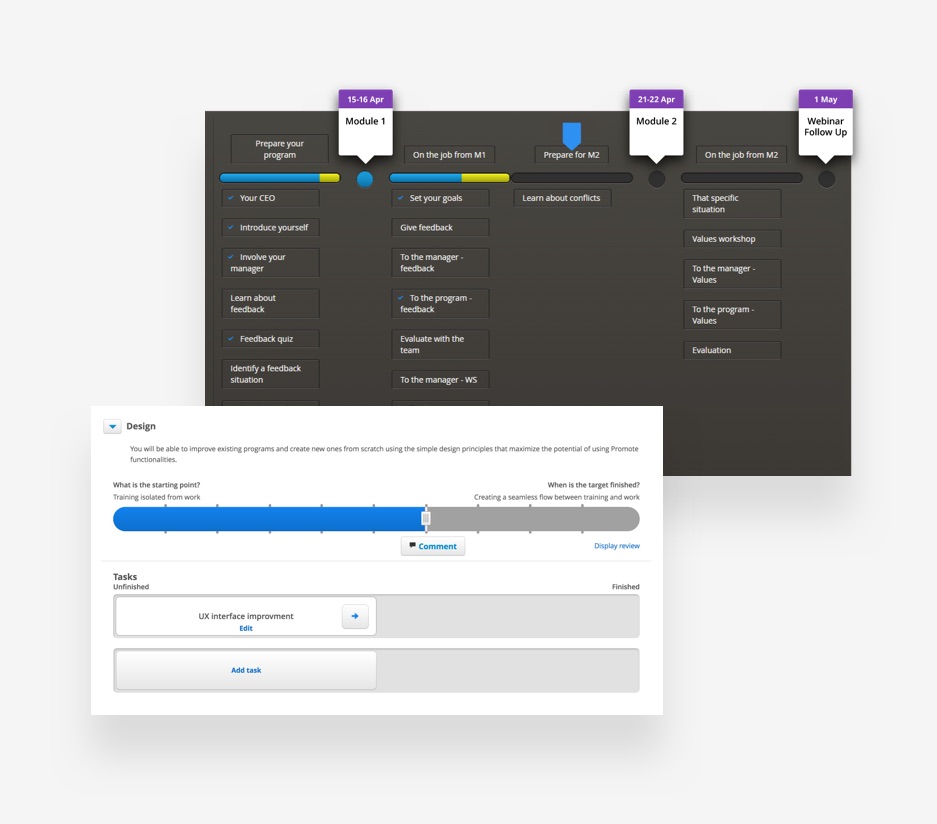 Effective training
Tie the 70-20 to the 10
Effective training that drives performance is the foundation for powerful learning. To be effective you have to train the right things for the right situation in the best possible way.
Promote shifts expectations and accountability from "learning in the classroom" to application and performance "on-the- job". The result of Effective training is higher motivation, a higher level of engagement, lowered training costs and increased training results.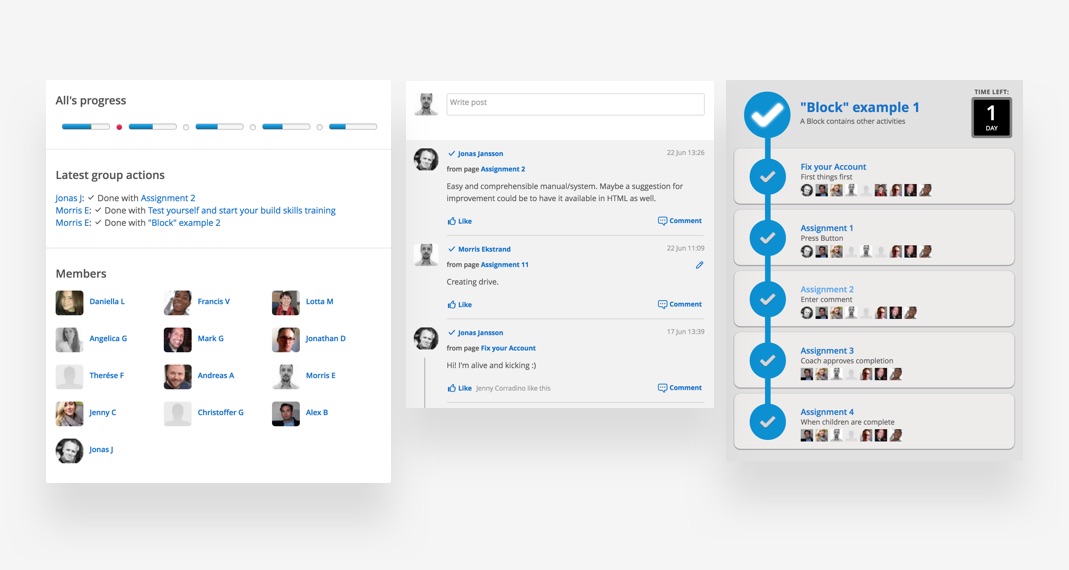 Guided Social Learning
Accountability through positive peer-pressure
Guided Social Learning is an engine for behavioral change.
When participants set out to try new behaviors, they want to feel that they are not alone, and to learn from the real-life experiences of others.
Promote facilitates focused on-the-job experience sharing throughout the learning journey. Participants get inspired by the actions of others, share best-practice, reflect, collaborate and network with each other.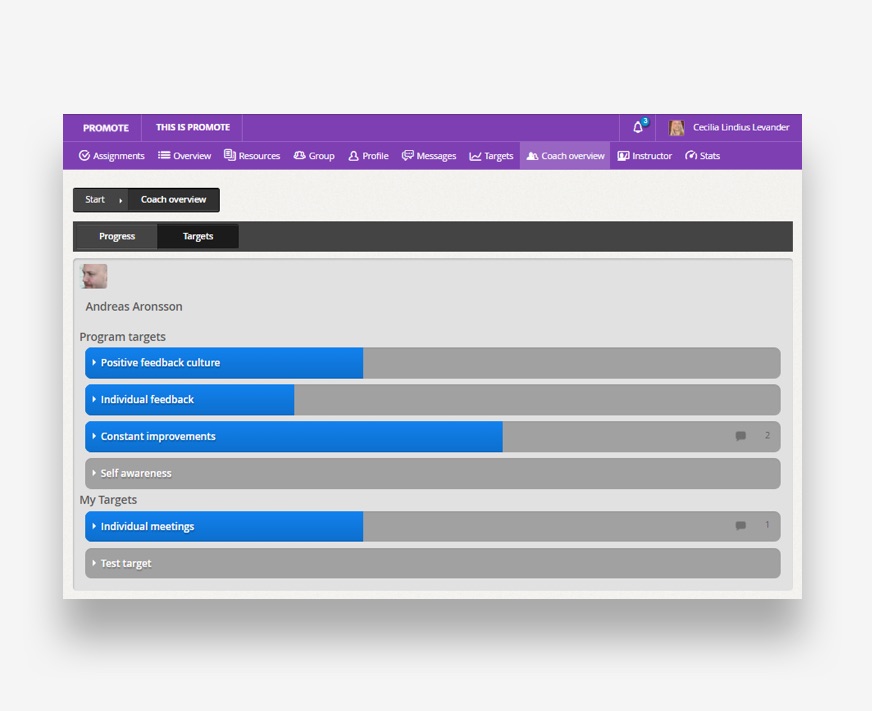 Management Involvement
Create role-model managers
The manager is a key contributor to increased performance. A manager sets expectations in line with business needs, provides on-the-job support and valuable feedback on new behaviors. However, it is not always easy for the manager to know when and how to get involved.
Through Promote, managers are engaged in the learning journey on a current basis. Promote supports managers in knowing when their involvement is needed and in how to interact within the platform. This keeps them efficiently engaged in driving business outcomes in a consistent manner.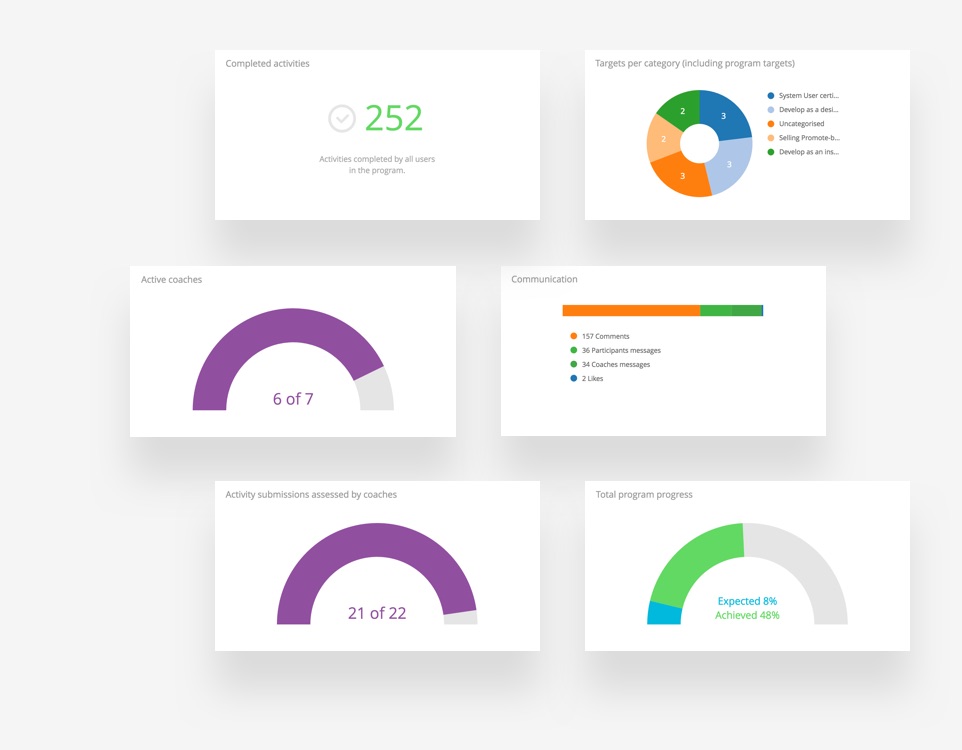 Impact measurement and training evaluation
Keeps your program on track
Ensure that your learning journey is on track and that your program delivers desired outcomes. Key performance indicators, for progress and evaluation of success, are seamlessly built in to your programs.
Promote allows you to keep track of progress and to act on deviations and accomplishments in real time. It is also is fully aligned with the world's greatest thought leaders in the evaluation of training and performance – Kirkpatrick and Brinkerhoff
Hassle free training solution

Improves your programs
Promote makes it easier to be better. Put your current program in Promote and get the benefits right away.

Excellent support
The Promote team offers you excellent support – from your very first program and throughout the whole process.

Easy to use
Promote is designed for participants and trainers. It is easy to design, build, modify, re-use and administer programs.

Secure
We care about your privacy and security. Promote is built on a robust infrastructure and is constantly updated with the latest security features.

Flexible
Whether you are the program designer, participant or facilitator, Promote offers a flexible solution. Use it anytime, anywhere. You can simply copy an existing program or scale it up or start fresh.

Results
In Promote, you can manage and track programs from start to finish. Get data rich and easy to use reports and see the results immediately. This way you can steer the program in the right direction.