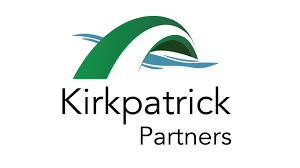 Kirkpatrick Four Levels® Training Evaluation Certification Program - Bronze Level
Kirkpatrick is the world's most recognized model for evaluating training initiatives
A good evaluation makes a big difference!
Creating a good program is difficult. And expensive. Sometimes you might not even know how good it turned out in the end. But if you want to be sure that you get the results you want, then an evaluation may be needed.
The Kirkpatrick model is the world's most recognized model for evaluating the impact of learning. In this certification program, you will learn how the method works and how to use it to get the most out of your training. You will learn about the four different levels (The four levels of evaluation) and get all the material you need to build your own evaluation plan for future programs. An important part of the training focuses on how you can ensure that the effect of the training is really transferred to the daily work.
Learn how to create Blended Evaluation Plan method for your programs
Learn the critical difference between effective training and training efficiency
Learn to find gaps, and deficiencies in existing programs and how to fix them
Learn where your resources provide the most impact and benefit
More information about the Kirkpatrick certification
The Kirkpatrick Bronze online program consists of four online sessions led by Kirkpatrick-certified facilitators. Each session is 3 hours long, with a 10-minute break every hour. The training and course material is in English.
This training is suitable for you who want to streamline your training efforts and get a better training effect as well as create an effective evaluation plan that increases results with fewer resources. The Kirkpatrick model is suitable for individual employees who want to take an open course or longer training initiatives that run over several years.
Module 1: Introduction to the Kirkpatrick Model
• Purposes of evaluation
• The four levels and their history
• Effective training vs. training effectiveness
Module 2: Level 4: Results
• Level 4 principles, techniques and timing
• Defining your Level 4 results
• Leading indicators
Module 3: Level 3: Behavior
• Level 3 principles, techniques and timing
• Critical behaviors and required drivers
Module 4: Level 2: Learning
• Level 2 principles, techniques and timing
• Retrospective self-assessment
Module 5: Level 1: Reaction
• Level 1 principles, techniques and timing
• Formative evaluation methods
Module 6: A Purposeful Approach to Training and Evaluation
• Prioritizing programs and evaluation resources
• Blended Evaluation tools
Module 7: Case Studies
• Debriefing and application tips
Module 8: Applying Your Knowledge
• Creation and presentation of actual evaluation plan
• Tips for refining real-life Blended Evaluation plans ®
Follow up:
Team submission of real-life Blended Evaluation plan for grading
• Three months of follow-up modules via email
Promote is the Scandinavia's only Kirkpatrick affiliate
Did you know that Promote is the only company in the Nordic region that has been entrusted with certification in Kirkpatrick's four levels? And we are of course very proud of that. It is proof of our hard work and dedication to quality training. We manage and carry this opportunity as a medal.
Then an in-house solution might be more suitable. Just send an inquiry by using the contact form to the right. 
Pay via invoice. Fill in the form below.
The request is not binding. We will respond within 24 hours.
Session 1 – START
2.00-5.00 pm CET
Session 2
2.00-5.00 pm CET
Session 3
2.00-5.00 pm CET
Session 4
2.00-5.00 pm CET