Pay as you go - and get certified on the way
 $1 995
Pay as you go includes...
Activation fee of 54 USD per participant
Promote branding
Online training (certification for one person)
Designated URL
First line support (2 hours)
Design & build support (2 hours)
Full functionality
Why get certified?
This practical training gives you the tools to create learning opportunities that support new and lasting behaviors for your participants. In finishing the certification, you'll have a complete program ready to deliver (based on an existing program of your own) – you can offer this immediately as a new offering to your clients.
Why Promote?
Most learning interventions fail…
With Promote, impact studies show we're averaging 73% learning transfer*
Promote is a learning transfer platform shown to significantly improve the impact of learning investments.
Sign up for our 'pay as you go' option and experience Promote for yourself!
We'll even help you get started with some design and build help too.
*Brinkerhoff Institute 2017Â Â Â 
Contact me
I want to know more about the Pay as you go-offer.
[pardot-form width="350″ height="390″ id="18637″ title="Pay as you go – Form"]
I want to see Promote live
Book a demo to see Promote in action.
The presentation takes about 45 minutes and gives you a thorough understanding of Promote.
[pardot-form height="190″ id="18673″ title="Pay as you go – Demo – NEW"]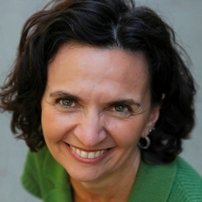 Janette Valentino, Business Developer, USA
Promote International
1509 Seabright Avenue, Suite B2
Santa Cruz, CA 95062
Telephone +1 559 285 8020
janette.valentino@promoteint.com