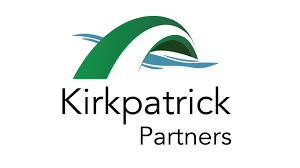 Kirkpatrick Four Levels® Training Evaluation Certification Program - Silver Level
Kirkpatrick is the world's most recognized model for evaluating training initiatives
Elevate Your Evaluation Skills with Kirkpatrick Silver Level Certification
Join a select group of professionals in our Kirkpatrick Silver Level Certification Program. Limited to just 30 participants, this program offers a unique, personalized learning experience in program evaluation.
The Kirkpatrick Silver Level Certification is an expertly designed training program for professionals focusing on advanced program evaluation skills. The certification provides a well-organized framework for participants to develop and implement a complete evaluation plan, incorporating the latest skills and offering continuous support.
Navigate the complexities of data collection and analysis with ease.
Transform data into impactful on-the-job results.
Identify and leverage key factors for future project triumphs.
Engage in discussions to overcome common challenges in program evaluation.
More information about the Kirkpatrick silver level certification
Kirkpatrick Silver Level Certification provides the structure and support you need to successfully execute a complete program evaluation plan. Its blend of cutting-edge skills and ongoing support begins with a full-day session during which participants share a formal progress report and obtain expert and peer feedback in a conversational environment. The program is limited to 30 or fewer participants to ensure that you receive personalized attention and feedback on your program progress.
Registration is strictly limited to individuals who have taken the Kirkpatrick Four Levels® Evaluation Certification Program – Bronze Level. Read more about Bronze level here.
• Analyze evaluation data to make educated decisions during program implementation
• Identify program success factors and results
• Create a compelling report and presentation of ultimate program value for stakeholders
The program is structured to provide thorough guidance for a complete program evaluation plan. This includes a blend of advanced skills training and ongoing support.
Program Conclusion & Certification
Individual Action Plans: Each participant creates an action plan for program execution and prepares final reports.
Final Presentation: To achieve Silver Level Certification, participants must make a final presentation of their program's outcomes and results to Kirkpatrick Partners. This is typically done via a conference call within 12 months of attending the course.
Incident Report Writing Program Case Example
Real-life case preparation
Module 1 – Introduction
Three phases of an initiative
Effective training versus training effectiveness
The New World Kirkpatrick Model
Module 2 – Data Analysis and Decision Making
Answering questions with data
Identifying success factors
Gap analysis and plan modifications
Module 3 – Bringing Your Plan to Life
Presentation of individual plans for feedback
Discussion of common challenges
Module 4 – Overcoming Objections Using the Kirkpatrick Foundational Principles

Five underlying principles of Kirkpatrick evaluation

Discussion of common objections to business partnership approach
Module 5 – Developing and Presenting Your Final Report
What it means to be a strategic business partner
Drafting an executive report
Tips for oral presentation
Module 6 – Action Planning Implementation discussion
Completing silver level certification
Setting a completion timeline
Follow-Up & Final presentation
On-demand conference calls
Follow-up modules via email
Formal presentation of program results 
Session 1
2.00-5.00 pm CET
Session 2
2.00-5.00 pm CET
Promote is the Scandinavia's only Kirkpatrick affiliate
Did you know that Promote is the only company in the Nordic region that has been entrusted with certification in Kirkpatrick's four levels? And we are of course very proud of that. It is proof of our hard work and dedication to quality training. We manage and carry this opportunity as a medal.
Then an in-house solution might be more suitable. Just send an inquiry by using the contact form to the right. 
Pay via invoice? Fill in the form below.
The request is not binding. We will respond within 24 hours.